At wyOMing Yoga & Massage, we focus on enlightening our clients on the fundamentals of yoga and the true reasons we practice it. Yoga is a vast system for physical, mental, emotional, and spiritual health and well being. The practice of yoga is an exploration of ourselves on all of these levels.
Physical Health

Gain muscle tone & strength as well as balance and increased flexibility. Notice an improvement in sleep, immune system, respiration, circulation, and energy levels, among many other physical benefits.
Mental Health

Yoga is a mind-body exercise effective for reducing stress, and improving brain function and mental health. Boost your memory and improve concentration. Yoga can also help relieve a range of symptoms found in common mental health disorders.
wyOMing Yoga & Massage
Put the OM in Wyoming
Emotional Health

Yoga has been proven to be an effective way to manage anger, depression, and anxiety. Feel happier and find it easier to deal with stressful situations.
Spiritual Health

Find a deeper connection with yourself and others as you gain a better understanding of your own spiritual beliefs. Being established in your Self allows your inner peace to spread outward, and makes you a more responsible human being full of caring, sharing and love.
Register Now and Start Your Transformation
Yoga Classes
Massage Therapy
Reiki & SUP Went to a restorative class tonight, and I was blown away by how good I felt! Not only does this relax the mind and muscles, but it wakes up your organs and releases the negativity you are holding onto! Highly recommend wyOMing Yoga & Massage!
Stephanie Harris
I've been to a lot of yoga studios, and I really like this space! It is calm and inviting. The pre-natal instructor is very good at advising adjustments for your growing bump!
Erin Marie
Love, love, love being able to slow my life down and focus on me. I worried about fitting in since I'm a middle aged chubby woman who has never done yoga before. What I've realized is everyone fits in because when you attend a class it's not about everyone, it's about you. I would highly recommend wyOMing Yoga & Massage for anyone and everyone.
Liz Agenstine-Roth
There are wonderful teachers here. There are wonderful healers here. The location is convenient to downtown. The ambiance is casual and relaxing. Schedule some time here at your earliest opportunity.
Doug Tunison
Beautiful studio, fabulous teachers that make you feel so welcome! Alaina's massage is one of the best in town.
Riley Sedar Fars
Our Team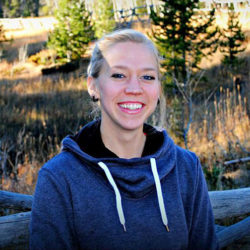 Owner | RYT/CMT
Alaina received her 600-hr certification for Massage Therapy in 2004 from Montana School of Massage and has...
Center your body and mind.
Stretch the possibilities.
wyOMing Yoga & Massage Put the OM in Wyoming
Open Hours
Weekdays

Monday-Friday 10am – 6pm

Weekends

Saturday 9am – 12pm

Closed Sundays